Talent Show
Our annual talent show is just around the corner and we would like to give you the information you need to encourage your child to be prepared for their audition. Your child has expressed interest in auditioning for the Talent Show. The Talent Show date is set for Friday, June 7 from 1:00-2:00 pm. We encourage you to join us for this event.
The categories are listed below with some helpful guidelines, we ask that each performance not exceed 3 minutes.
TRY-OUTS will take place Wednesday, Thursday and Friday May 22, 23, and 24 at noon hour, in the music room. On May 17 your child's audition date and time will be posted outside of the music room. All students will be reminded over the announcements to record their audition date and time in their agenda.
****Please explain to your child that a TRY-OUT is not a guarantee of performing in the talent show and that TRY-OUTS cannot be rescheduled except for unavoidable absences. Some TRY-OUTS may have to be cut short due to time constraints.
Category

Guideline

1.  Instrumental Piece (solo or group)   

Or combination
Music needs to be well-rehearsed
Music sheets may be used

2.  Vocal Piece (solo or group)

CD/USB must be labeled
Ipods must be ready to go
karaoke/instrumental version only (we want to hear you child sing, not the original artist)
If lyrics are within the song, they must be printed

3.  Dance (solo or group)

Routine memorized and rehearsed
Costuming ready and CD/USB clearly labeled and cued to song

4.  Gymnastics/Martial Arts

Short floor routine or exercise in karate, judo or other martial forms

5.  Speech/Poetry/Jokes         

Words clearly spoken with good expression, preferably memorized

6.  Skit

Memorized and well-rehearsed
Please note that airbands will be allowed to audition.
Parents please help your child choose songs with APPROPRIATE lyrics for elementary students.
All lyrics for songs used MUST be brought in written/typed form to the try-outs, otherwise your child will NOT be allowed to tryout.
Application Form for Talent Show
Sincerely,
The Talent Show Committee
HOT LUNCH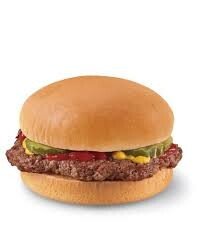 Hot Lunch Dates:
Fort High School - Friday, May 24 - Burgers - cut off Monday, May 13
All order are now on line and are to be paid through the Parent Portal:
Write-On-Stationery

Fort Saskatchewan Elementary School is continuing to offer school supply package through Write-On-Stationery. They will package and deliver all of your children's school supplies for the next year. As part of their service, they also provide pre-printed labels.
There are 2 ways for you to order your school supply package:
1. Go to the www.write-on.ca and order online, click on "PARENTS - Order Here", School Name - Fort Saskatchewan Elementary School, choose your grade and place your order. They now accept Visa, MC, AMEX, Visa Debit and Interac On-line.
2. Use the paper order form and turn it into the school office before April 23, 2019. If paying by cheque, please make cheque payable to Write-On Stationery Supplies Inc.
All paper orders must be returned by April 23, 2019.
All supplies will be delivered to the school during June 13-20, 2019.
Gr, 1 - Supply List (2019-2020)  
Gr. 2 - Supply List (2019-2020)
Gr. 3 - Supply List (2019-2020) 
Gr. 4 - Supply List (2019-2020) 
Gr. 5 - Supply List (2019-2020) 
Gr. 6 - Supply List (2019-2020) 
Gr. 16D - Supply List (2019-2020) 
 Gr. 16S - Supply List (2019-2020) 
Presidents Choise/No Frills - Breakfast Program

We would like to thank President's Choice/No Frills.
Our Parent Council had received a Grant in the fall for our Breakfast Program. The Manager at No Frills in Fort Saskatchewan is giving us everything at cost + 10%. We will be extending our Breakfast Program to 5 mornings a week.
COB's Bread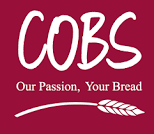 Fundraising is easy! Simply mention our school during your transaction at the COB's Fort Saskatchewan bakery when you make any purchase. They will donate 5% of every purchase to our school.
Additional promotions may be conducted throughout the year and may include the Hot Cross Bunraiser when $2 from every 6-pack sold will be donated to your school.
The donation to your school will be presented at the conclusion of the year. cannot be carried forward to the next year.
We at COBS Bread are extremely excited about supporting our community, children and your school. We wish you every success with this fundraising effort.
If you have any questions please feel free to contact the office.
Nutrition - Administrative Procedure 164
NUTRITION
BACKGROUND:
Healthy eating is an integral part of growth and development, and good nutrition is conducive to student learning. Therefore, the Division is committed to creating supportive school environments for good nutrition and lifelong well-being by encouraging healthy eating for all students and staff.
The Division respects and supports parents in their role as providers and decision makers in the home for the kinds of food they serve to their children and what they send to school for individual consumption by their children. In school environments, the Division encourages and supports schools to promote healthier foods and limit the sale and serving of unhealthy foods.
PROCEDURES:
The Principal shall:

create an environment where healthy foods are available, affordable, and promoted as the best choice,
ensure strategies are in place to foster the knowledge, skills, and attitudes that promote healthy eating. In fulfilling this expectation, the Principal shall:

establish linkages between health education and foods available at the school,
promote nutrition education and positive food messages provided by the Division,
schedule lunch breaks that provide time for healthy eating and recreation, and
develop school guidelines and procedures pertaining to food that is served and sold at school that are in keeping with the intent of the Alberta Nutrition Guidelines for Children and Youth (ANGCY; 2012).

develop school guidelines and procedures pertaining to food allergies and with reference to Administrative Procedure 316, Medication/Personal Care, and
monitor the implementation and maintenance of this Administrative Procedure on an annual basis.

Marketing of Food

The Principal shall consider the ANGCY guidelines and endeavour to offer food choices in keeping with the spirit of the guidelines in order to provide healthy food choices and promote healthy eating habits.

Vending Machines

All beverage vending machines in Division schools will have water and may have products in the form of 100 per cent unsweetened juice and/or vegetable juices and/or milk. Drinks such as pop and energy drinks will not be sold in vending machines.
All food product vending machines in Division schools will always offer "Choose Most Often" foods and "Choose Sometimes" foods, and will limit the sale of "Choose Least Often" foods.

Canteens and Cafeterias

Canteens and cafeterias in Division schools will always offer "Choose Most Often" foods, may offer "Choose Sometimes" foods, and will limit the sale of foods from the "Choose Least Often" category.
Drinks such as pop and energy drinks will not be served or sold in canteens and cafeterias.

Hot Lunches

Hot lunches (including those prepared on site by parent volunteers or school staff) will include food choices in keeping with the spirit of the ANGCY guidelines. Hot lunch committees that purchase lunches from external providers are encouraged to choose vendors who offer choices in keeping with those guidelines (offer foods from the "Choose Most Often" and "Choose Sometimes" categories, and only occasionally offer small portions and limited amounts of food from the "Choose Least Often" category).

 Fundraising

The Principal is encouraged to consider non-food fundraising activities. When food is included, food items from the "Choose Most Often" and "Choose Sometimes" food categories will be offered.
If hot lunches are part of a fundraising strategy, the Principal shall clearly communicate the purpose of the hot lunch program to school communities.

Special Events and Celebrations

Special events will incorporate the principles outlined in the ANGCY. The Principal shall encourage organizers to offer food choices from the "Choose Most Often" and "Choose Sometimes" categories, and limit foods from the "Choose Least Often" category.
For celebrations such as birthdays, the Principal shall work with parents to promote alternatives to treats from the "Choose Least Often" category.

The Principal shall ensure that contracted food service providers provide healthy food and beverage options in compliance with this Administrative Procedure.

Food in the School

The Principal shall:

encourage limited use of food as rewards and incentives,
ensure that food is not withheld as punishment (e.g., denying snack time because of poor behaviour),
allow students to carry and use water bottles during instructional time, and
limit other beverages in the classroom during instructional time.

As role models, teachers and other school staff will set a positive example in terms of healthy eating.

Division staff members are encouraged to model healthy food and beverage choices while at school.
Foods and beverages offered at Division and school meetings and events should be from the "Choose Most Often" and "Choose Sometimes" food categories.

This Administrative Procedure does not apply to lunches, snacks, or foods for individual consumption that students or staff members bring from home.
Kindergarten Registration is Now Open!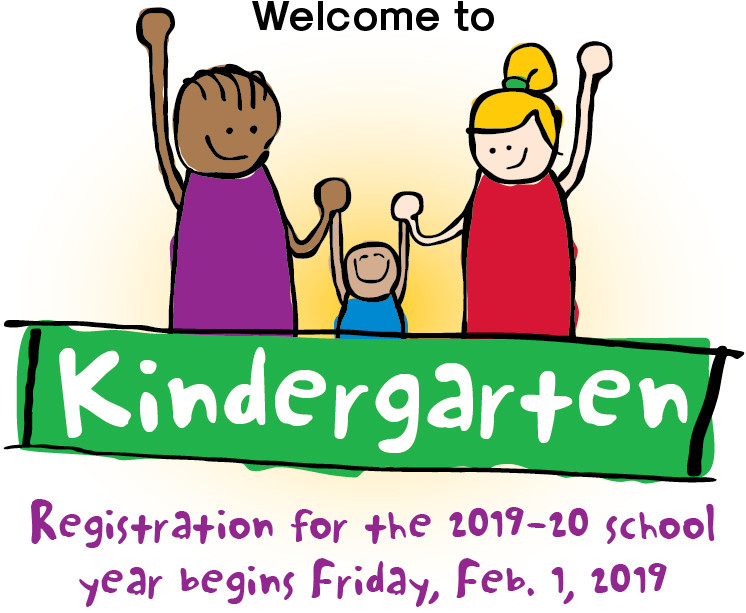 Is your child turning five on or before Dec. 31, 2019? If so, it's now time to register for kindergarten. To register, simply complete the online registration form at www.eips.ca/kindergarten.
To help families prepare, Elk Island Public Schools has put together an online toolkit—available at www.eips.ca/kindergarten—to make the transition as smooth as possible. The kit includes information on registration, important dates, programming options, what to expect, eligibility, how to find your designated school, transportation and more.
Home-to-School Envelopes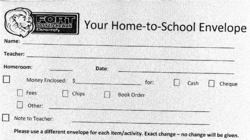 Your Home-to-School Envelope
Bringing cash to school for small items (hot lunch, chip sales, book orders etc.) can be difficult for students to keep track of and hard for the teachers when they get loose change placed on their desk. We are trying to simplify this by offering "home-to-school" envelopes. You can purchase 25 at a cost of $2.00. Available in the office.
Home to School Envelope order form
Boston Pizza Receipts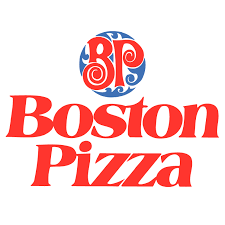 Did you know that BP's will donate a 5% rebate cheque on pre-tax total from receipts collected from any northern BP's location? (first term is September - December, with a January 10 due date)  So please bring in ANY RECEIPTS. Thank you for your ongoing support of our school.



School Fees

Families are invoiced for school fees at the beginning of every school year. Fees are due within 30 days of the invoice date. The simplest, and most convenient, way to pay schools fees is by logging in to the PowerSchool Parent Portal and clicking on "Student Fees." If circumstances exist where you are unable to pay your students fees, you can apply to have fees waived by submitting an Application for a Waiver of Fees.
For more information:
EIPS fees and waivers
Fort Saskatchewan Elementary fees
Student Transportation fees
Division News