Measuring our Success: Complete the Accountability Pillar Survey
Once again, Alberta Education is conducting its Accountability Pillar Survey—an annual check up on the province's education system. Every year, Alberta Education conducts the survey to gather information about the quality of education provided by Alberta schools and school authorities. The survey looks at various measures such as engagement levels, student wellness, student outcomes, and the classroom(s) and school climate.
Throughout the month of February, Grade 4 students and teachers at Fort Elementary are completing the survey online at the school. Student participation is voluntary and completely anonymous. Students are assigned a random username and password to ensure survey responses aren't linked to any individual student. The survey takes about 40 minutes to complete and is done within the school day during regular class time.
Additionally, parents and guardians of students in grades 4, 7 and 10 are also being surveyed, which can be done online or by mail—information about the survey was mailed to these families in mid-January. Again, the survey is anonymous and asks questions about experiences with your school. If you have a child in grades 4, 7 or 10, we highly encourage you to participate. The survey must be completed by the end of February.
Results from the Accountability Survey are provided to Elk Island Public Schools each May. The Division then uses that data to inform its four-year education plans, its annual school education plans and strategies for continuous improvement. The results are also shared with EIPS families and school communities each fall in the Division's Combined Education Plan and Annual Education Results Report.
For more information about Alberta Education's Accountability Pillar Survey visit www.education.alberta.ca/accountability-pillar.
Pink Shirt Day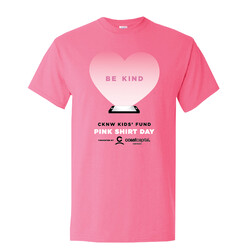 Pink shirts have arrived, please stop in the office and pick them up. If they are not picked up, they will be sent home with the students on Friday. We have 2 orders that did not have a name on the order form, if you do not receive your order on Friday, please contact the school.
Pink Shirt Day - February 27, 2019
Pink Day started in 2007, when a grade nine student in Cambridge, Nova Scotia was bullied by classmates for wearing a pink shirt to school. Taking notice, two students rallied their peers to send a message to the bullies. The next day, the halls were filled with students in pink T-shirts.
These actions sparked a world-wide movement shedding light on the issues surrounding bullying and inspiring others to Be Someone's Hero by speaking up when they see bullying happening. This year's theme for Pink Shirt Day is Be Some Ones Hero.
HOT LUNCH
Hot Lunch Dates:
Fort High School - Friday, February 22 - Chinese to-go boxes - cut off Thursday, February 14
Fort High School - Friday, March - Pasta - cut off Thursday, March 7
Fort High School - Friday, April 26 - Wraps - cut off Thursday, April 8
Fort High School - Friday, May 24 - Burgers - cut off Thursday, May 24
All order are now on line and are to be paid through the Parent Portal:
https://powerschool.eips.ca/public/home.html
Nutrition - Administrative Procedure 164
NUTRITION
BACKGROUND:
Healthy eating is an integral part of growth and development, and good nutrition is conducive to student learning. Therefore, the Division is committed to creating supportive school environments for good nutrition and lifelong well-being by encouraging healthy eating for all students and staff.
The Division respects and supports parents in their role as providers and decision makers in the home for the kinds of food they serve to their children and what they send to school for individual consumption by their children. In school environments, the Division encourages and supports schools to promote healthier foods and limit the sale and serving of unhealthy foods.
PROCEDURES:
The Principal shall:

create an environment where healthy foods are available, affordable, and promoted as the best choice,
ensure strategies are in place to foster the knowledge, skills, and attitudes that promote healthy eating. In fulfilling this expectation, the Principal shall:

establish linkages between health education and foods available at the school,
promote nutrition education and positive food messages provided by the Division,
schedule lunch breaks that provide time for healthy eating and recreation, and
develop school guidelines and procedures pertaining to food that is served and sold at school that are in keeping with the intent of the Alberta Nutrition Guidelines for Children and Youth (ANGCY; 2012).

develop school guidelines and procedures pertaining to food allergies and with reference to Administrative Procedure 316, Medication/Personal Care, and
monitor the implementation and maintenance of this Administrative Procedure on an annual basis.

Marketing of Food

The Principal shall consider the ANGCY guidelines and endeavour to offer food choices in keeping with the spirit of the guidelines in order to provide healthy food choices and promote healthy eating habits.

Vending Machines

All beverage vending machines in Division schools will have water and may have products in the form of 100 per cent unsweetened juice and/or vegetable juices and/or milk. Drinks such as pop and energy drinks will not be sold in vending machines.
All food product vending machines in Division schools will always offer "Choose Most Often" foods and "Choose Sometimes" foods, and will limit the sale of "Choose Least Often" foods.

Canteens and Cafeterias

Canteens and cafeterias in Division schools will always offer "Choose Most Often" foods, may offer "Choose Sometimes" foods, and will limit the sale of foods from the "Choose Least Often" category.
Drinks such as pop and energy drinks will not be served or sold in canteens and cafeterias.

Hot Lunches

Hot lunches (including those prepared on site by parent volunteers or school staff) will include food choices in keeping with the spirit of the ANGCY guidelines. Hot lunch committees that purchase lunches from external providers are encouraged to choose vendors who offer choices in keeping with those guidelines (offer foods from the "Choose Most Often" and "Choose Sometimes" categories, and only occasionally offer small portions and limited amounts of food from the "Choose Least Often" category).

 Fundraising

The Principal is encouraged to consider non-food fundraising activities. When food is included, food items from the "Choose Most Often" and "Choose Sometimes" food categories will be offered.
If hot lunches are part of a fundraising strategy, the Principal shall clearly communicate the purpose of the hot lunch program to school communities.

Special Events and Celebrations

Special events will incorporate the principles outlined in the ANGCY. The Principal shall encourage organizers to offer food choices from the "Choose Most Often" and "Choose Sometimes" categories, and limit foods from the "Choose Least Often" category.
For celebrations such as birthdays, the Principal shall work with parents to promote alternatives to treats from the "Choose Least Often" category.

The Principal shall ensure that contracted food service providers provide healthy food and beverage options in compliance with this Administrative Procedure.

Food in the School

The Principal shall:

encourage limited use of food as rewards and incentives,
ensure that food is not withheld as punishment (e.g., denying snack time because of poor behaviour),
allow students to carry and use water bottles during instructional time, and
limit other beverages in the classroom during instructional time.

As role models, teachers and other school staff will set a positive example in terms of healthy eating.

Division staff members are encouraged to model healthy food and beverage choices while at school.
Foods and beverages offered at Division and school meetings and events should be from the "Choose Most Often" and "Choose Sometimes" food categories.

This Administrative Procedure does not apply to lunches, snacks, or foods for individual consumption that students or staff members bring from home.
Returning Student Registration: February 1-28
Elk Island Public Schools' (EIPS) Returning Student Registration Process is now open. On February 1, all EIPS families received an email from the Division asking them to confirm their child's enrolment in a school for the upcoming year by completing the online Returning Student Registration Form—available by logging in to the PowerSchool Parent Portal. Using the form, families can indicate the school their child plans to attend and apply to attend a non-designated school, if applicable. All returning EIPS students are required to complete the form by Feb. 28, 2019.

Don't have a PowerSchool Parent Portal account: Follow the instructions below to set an account up:
Choose "Create Account."
Enter the parent or guardian information—only one parent account is required regardless of the number of children you have attending EIPS schools.
Create a username and password of your choice. You'll need both the username and password to log in to the PowerSchool Parent Portal.
Enter your school-provided Access ID and Access Password for each student being added to the account.
Then, select "Enter."
If you have any questions please contact us in the office.
Kindergarten Registration is Now Open!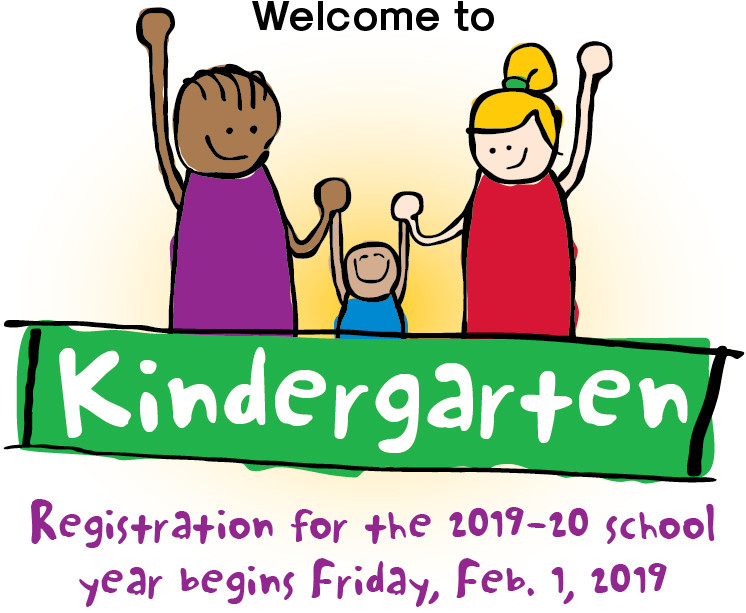 Is your child turning five on or before Dec. 31, 2019? If so, it's now time to register for kindergarten. To register, simply complete the online registration form at www.eips.ca/kindergarten.
To help families prepare, Elk Island Public Schools has put together an online toolkit—available at www.eips.ca/kindergarten—to make the transition as smooth as possible. The kit includes information on registration, important dates, programming options, what to expect, eligibility, how to find your designated school, transportation and more.
Author/Illustrator Visit
Fort Saskatchewan Elementary had some very special guests on Monday, January 7. Author Catherine Owens and Illustrator Jenny Keith read their new book, "Day Cat, Night Cat" at our community assembly. They brought the original art used to make the cover and graciously donated a copy to our library. Students were treated to a meet the Author and Illustrator as well as a Q and A session in the library afterwards.
Catherine Owen is a well published writer of 13 books of poetry, fiction and non-fiction. Her children's books "The Truckdriving Princess" came out in 2011 and "The Matador of Shadows" in 2015. She has been nominated for a range of awards and won the Alberta Book Prize in 2010. Jenny Keith is a contemporary artist based in Edmonton, Canada. She is a graduate of the University of Alberta where she earned her Bachelor of Fine Arts degree, specializing in painting and sculpture. She creates whimsical and textured artwork, often by layering acrylic paint with etched beeswax. 
Hardcover, signed copies are available at the library for $25.00 (cash only) until Monday, January 14.
Thank You!!
Thank You to our community for the incredible donations to our Silent Auction and Family Fun Night!!
Home Hardware, The Candian Brewhouse, Freson Bros., Bantrel, The Kanata, Starbucks, Co-op, Killer Muggz, CVS Controls LTD., Jacobs, Shell and Refined technologies, the Schwan family, the Rose family, Mr.s McIsaac, Everly DenBraber and Mrs. Wiebe!
With your support we raised over $750 dollars for technology in our school!
Home-to-School Envelopes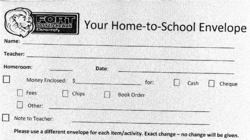 Your Home-to-School Envelope
Bringing cash to school for small items (hot lunch, chip sales, book orders etc.) can be difficult for students to keep track of and hard for the teachers when they get loose change placed on their desk. We are trying to simplify this by offering "home-to-school" envelopes. You can purchase 25 at a cost of $2.00. Available in the office.
Home to School Envelope order form
Boston Pizza Receipts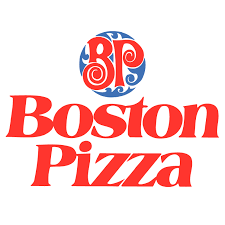 Did you know that BP's will donate a 5% rebate cheque on pre-tax total from receipts collected from any northern BP's location? (first term is September - December, with a January 10 due date)  So please bring in ANY RECEIPTS. Thank you for your ongoing support of our school.
COBB's Bread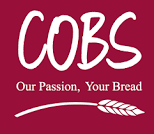 We sometimes have the ability to help our families in need, if you or anyone you know could use some bread or buns on a weekly basis please let us know. You can contact me directly jessica.smith@eips.ca , or let the office staff know.
School Fees

Families are invoiced for school fees at the beginning of every school year. Fees are due within 30 days of the invoice date. The simplest, and most convenient, way to pay schools fees is by logging in to the PowerSchool Parent Portal and clicking on "Student Fees." If circumstances exist where you are unable to pay your students fees, you can apply to have fees waived by submitting an Application for a Waiver of Fees.
For more information:
EIPS fees and waivers
Fort Saskatchewan Elementary fees
Student Transportation fees
Division News