Learning Assistance
Home Reading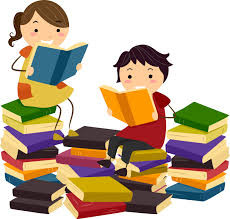 Thank you for all of your hard work with your children at home doing home reading. If you are ever in need of reading strategies or support please do not hesitate to contact us. Your child's teacher will have some great suggestions and strategies to help.
Ms. Percy is our literacy lead at FSE
Ms. Erickson and Ms. Grismer are our LLI teachers
Learning Supports
Students in our school have the opportunity to receive Levelled Literacy Instruction from specialized literacy teachers.
We are pleased that a number of volunteers that assist in our Wee Read Program. Please contact if the office if you would be willing to volunteer once a week to read with our students.
The eight-week program is designed to get children in kindergarten and Grade 1 excited about reading while also strengthening their literacy foundations and school success. Once a week, volunteers will visit one of the 11 participating EIPS schools for 30 minutes throughout the eight-week program. There, they'll share their love of books by reading aloud, playing vocabulary games and offering stories about what inspired them when they were children.
Students in division I (grade 1 - 3), have the opportunity to be involved in a balanced literacy program. We also provide some small group instruction for our ESL students. Our speech-language pathologist and her assistant work with individual students, as do occupational therapists. Where appropriate, students will be placed on an Instructional Support Plan (ISP), which will be shared with parents. 
Parental involvement is critical in a student's academic achievement. For this reason, we use a daily agenda to inform parents of activities and student progress on a daily basis. The agenda is also a wonderful tool in which students can practice organizational skills and responsibility. Our school website provides teachers with an opportunity to communicate classroom information that is easily accessible at any time.