Character Education
PAWSitive Rewards Program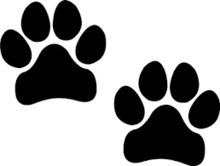 We build our lions' pride by practicing;
Belonging
Respect
Independent
Honest
Generous
and have Humility
Any student can get a PAWS referral at any time! 
Teachers or students bring down the referrals at the end of each day to the office
Students who got a referral the previous day would be asked to come down to fill out at PAW and get their referral each morning 
Staff will be there to help students fill in their paws for display and the students can then take their referral slip home to share with their family.
PAWS will get posted to a bulletin board for everyone to see for the month
At the end of the month, PAWS will be taken down and added to a growing chain of PAWS around the school so that they are permanently up and we can see it grow throughout the year!
The 6 value words we chose connect to the Circle of Courage and the Seven Sacred Teachings as part of our commitment to First Nations, Metis and Inuit education.