Breakfast Program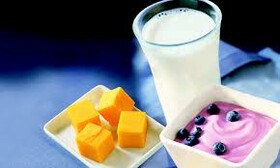 The "Good Morning Snack Program" runs every day.
The doors open at 8:10, students can enter the school through their designated door and put their outdoor shoes on their boot rack.  Students can set their backpacks outside their classroom doors and head to the gym.
The snack program will be served in the gym.  The students will remain in the gym while they are eating their snack.  The students can go to their classes once the first bell rings.
Thanks to the generous donations from Cobs Bakery, we are able to provide wholesome snacks.
We are always looking for volunteers to help us out in the mornings. If you can assist us for a day, a week or longer, please let the office know.