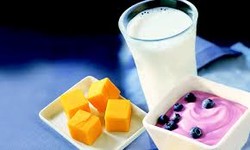 The "Good Morning Snack Program" runs every Tuesday, Wednesday, Thursday and Friday mornings from 8:20 - 8:30 am. Students can pick up a snack, outside the Jaguar and Panther doors.
Thanks to the generous donations from Cobs Bakery, we are able to provide wholesome snacks.
We are always looking for volunteers to help us out in the mornings. If you can assist us for a day, a week or longer, please let the office know.